Wild Forests (2022)
Online Premiere

For more than two years we have been working on our project about forest without forestry management, in Thuringia. We had an owerwhelming online premiere on 12/16/2022 for "Wild Forests"! The film is available for streaming on Amazon UK, Amazon USA, Amazon Germany, Vimeo On Demand and Pantaray TV. You can already order the DVD via e-mail or our Online Shop:
https://shop.davidcebulla.de/produkt/dvd-wilde-waelder/
Voluntary ticket
We provide the film completely free of charge for the first 24 hours! Only after that it will be offered for sale. If you would like to support us with a voluntary donation, we are very happy about it!
or by bank transfer:
Account holder: David Cebulla
Bank: N26
IBAN: DE94 1001 1001 2621 6515 57
BIC: NTSBDEB1XXX
Trailer and Infos about the Film "Wild Forests"

a film by David Cebulla & Heide Moldenhauer
Duration: 110 min.
Language: German
Subtitles: English, German
Format: 2:1, UHD (3840×1920)
Main shooting: February till November 2020
Pickup shooting 1: June 2021 till October 2021
Pickup shooting 2: March till May 2022
Release: 12/16/2022 (online premiere), 01/31/2023 (DVD)
Content
For over a year, ecologist and nature filmmaker David Cebulla observes life in the forests that have been taken out of use, in Thuringia. He sets up a wildlife monitoring at ten different locations and shows different species groups in diverse habitats. He meets experts and explores the question of how important natural forest development is. In his film "Wild Forests", David Cebulla paints an affectionate and informative portrait of forests without forestry and their inhabitants.
Where can you watch the film "Wild Forests"?
For more than two years we have been working on our project about forest without forestry management, in Thuringia. We had an owerwhelming online premiere on 12/16/2022 for "Wild Forests"! We provide englisch subtitles and are planning to record an english audio version in future. The film is available for streaming on a variety of platforms. You can also order the DVD:

DVD "Wild Forests" or order via e-mail at shop[at]davidcebulla.de

Amazon UK, Amazon USA, Amazon Germany (Affiliate link)

Vimeo on Demand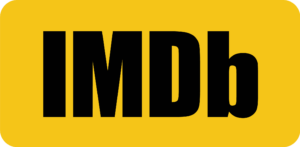 For now, we are just submitting the film to various film festivals. But you can already leave a positve review on IMDb.
The Sponsors and Supporters
We conducted this joint project in the course of 2020. The film premiere was on December 16th 2022. All ecological research and the film project "Wild Forests" was possible thanks to the following sponsors:

About the Project
In 2018, the Thuringian state government decided to take 5% of the state's forest land out of forestry use. In the film "Wild Forests," filmmaker and ecologist David Cebulla visits these forests to track down some of Germany's most common and rarest animal and plant species. The project raises awareness of species and nature conservation issues.
David examined ten selected 5% forest areas as samples and documented them on film. The focus of his scientific work was on the distribution of the wildlife species found in these forest areas. This study served as the basis for the professional film recordings. A special feature of the film is that it shows only free-living wild animals in their natural habitat, and does not use any of the enclosure shots or work with trained animals that are also common in the genre. Visually, the film is told in a cinematic way. Core elements are elaborate time-lapses, dynamic gimbal, slider and drone shots, and macros with depth of field. The visual style is also complemented by characteristics familiar from the web.